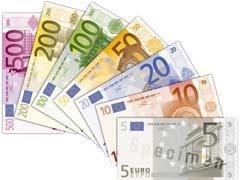 GERMANY: EuroMaint Rail announced its acquisition of Rail Service Management Group on December 7. Subject to regulatory approval the deal is expected to be completed in January 2010.
Swedish rolling stock maintenance firm EuroMaint Rail said the acquisition is 'the first large step' in a programme of international expansion which aims to make it the leading independent supplier of coach and wagon maintenance services.
RSM Group recorded turnover of €94m in 2008. It offers a range of rolling stock maintenance and refurbishment services, with a focus on privately owned wagons. It employs 800 people at 12 locations in Germany and Belgium, and is active in Poland and the Netherlands through joint ventures.
EuroMaint Rail has a turnover of €210m and employs 1 400 people at 13 locations in Sweden and Latvia. It has been owned by private equity company Ratos since being privatised in 2007.
EuroMaint Rail CEO Mats Önner said RSM was strong in the freight sector, and its acquisition would provide a platform to expand into passenger stock maintenance in Germany. 'Maintenance of rolling stock for freight transport is in its nature pan-European, hence having a geographical network of technically-qualified maintenance workshops is a crucial competitive advantage. We look forward to further expanding our European offerings to the freight traffic market'.
Önner believes EuroMaint Rail has a head start as the German market opens up to competition. 'We have been operating in a market that was deregulated early and hence in recent years have already established working relationships in our home market with the most important international operators', he explained.