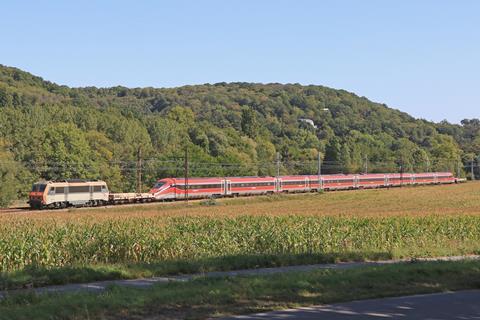 FRANCE: The first of two Trenitalia ETR1000 Frecciarossa trainsets arrived in France on September 19 for type approval tests in Bretagne.
Trenitalia plans to launch a Paris – Milano high speed service in summer 2020 using a fleet of five ETR1000 trainsets modified for use in France, from its fleet of 50 supplied by a consortium of Bombardier Transportation and Hitachi Rail Italy.
The first type approval tests will focus on the trains' ability to activate track circuits; these will be undertaken on the line between Plouaret-Tregor and Plounérin. Subsequent tests will take place on the French high speed network.