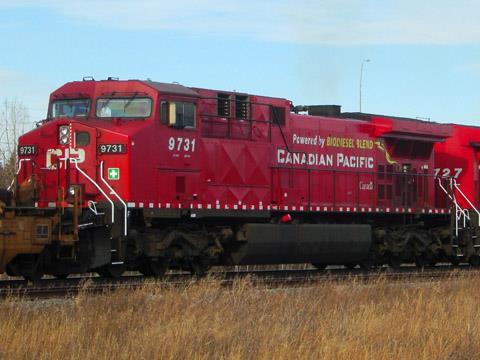 CANADA: A five-month trial of biodiesel is being undertaken in what Canadian Pacific says is its first use with locomotives operating in the cold Canadian climate.
Four GE Transportation AC4400 locomotives in dedicated service between Calgary and Edmonton are using a 5% biodiesel blend from November until the end of March 2010. Detailed examination of the locomotives and their FDL-16 engines should determine whether the biofuel has adverse effects on reliability or maintenance requirements.
The trials are supported by Natural Resources Canada's National Renewable Diesel Demonstration Initiative. This funds projects looking into the practical implications of storage, blending and the weather for biofuel distribution and use.
The Canadian government hopes to require the use of 2% renewable content in diesel by 2011.