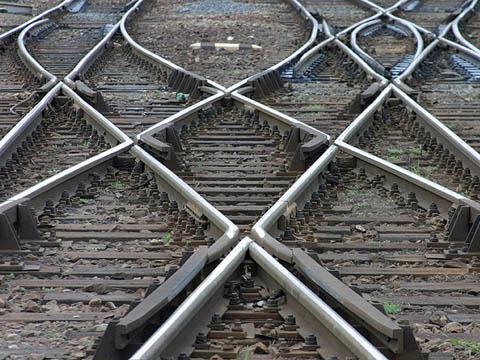 WELDING: Corus Rail has develped a novel technique for repairing discrete defects on the rail surface. The semi-automated open arc welding method offers considerable benefits over conventional Manual Metal Arc repairs, the company says.
Open arc welding uses flux-cored arc wire with a lower preheat temperature to manage the metallurgical transformations within the defect area. Corus says that time-consuming MMA welding is heavily reliant on the competence of the individual welder and can lead to the formation of more internal defects in the rail surface as it becomes prone to porosity.
The open arc technique accelerates the repair process by lowering the preheat temperature from 350°C to 80°C. The reduced depth of the heat-affected zone mitigates the risk of microstructural damage, and the standardised removal of the defect by controlled milling removes the subjective judgment of the operator. The flux-cored arc wire also provides greater control of heat input and consistent repair times.