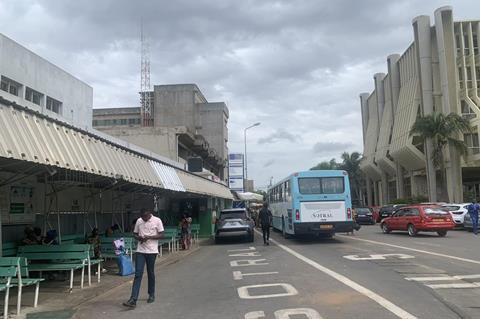 TOGO: A Sustainable Urban Mobility Plan to reduce dependency on motorbikes and taxis in Lomé is being drawn up by French consultancy Systra and local partners Artim Développement and AGECET.
More than 2 million people live in the capital, representing around a quarter of the country's population.
The 13-month SUMP project is part of the Mobilise your City programme financed by French development agency AFD and the European Union.
Systra will provide a comprehensive assessment of transport in Greater Lomé, to enable the creation of a strategic vision and action plan.
This will include support for the restructuring of transport operator Société de transport de Lomé, and redesigning the bus network to provide more comprehensive coverage and to take into account accessibility and equality issues.
'The aim of this Sustainable Urban Mobility Plan is to address the three main issues facing the Greater Lomé Autonomous District: congestion, pollution and road safety', said Lilia Saibi, director of Sytra France's Consultancy & Land Use Business Unit, on July 17.
The report is due to be handed over to AFD and local authorities in mid-September.
Since signing a framework agreement with AFD in 2021 Systra has been involved in SUMPs in Dire Dawa in Ethiopia, Douala in Cameroon, Santo Domingo in the Dominican Republic and Abbottabad, Mingora and Peshawar in Pakistan.