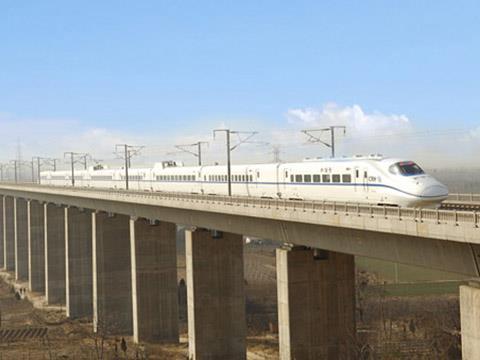 CHINA: The first Passenger-Dedicated Line between central and western China opened on February 6, with 456 km of new high speed line cutting the 505 km journey between Zhengzhou in Henan province and Xi'an in Shaanxi from around 6 h to less than 2 h.
Construction was launched in September 2005 under the medium and long-term railway development plan which the government had approved the previous year (RG 9.09 p31). Ansaldo STS and Beijing HollySys supplied signalling equipment for the route, around 77% of which is on viaduct or in tunnel. The total cost was 35·3bn yuan.
The alignment has been designed for 350 km/h running, and a pre-opening test train reached 352 km/h when covering the route in 1 h 48 min. The regular service comprises 14 trains a day.
'By 2012 it will take less than 8 h to travel by train from Beijing to most provincial capitals', predicted Long Jing, head of Chinese Railways' Xi'an bureau.