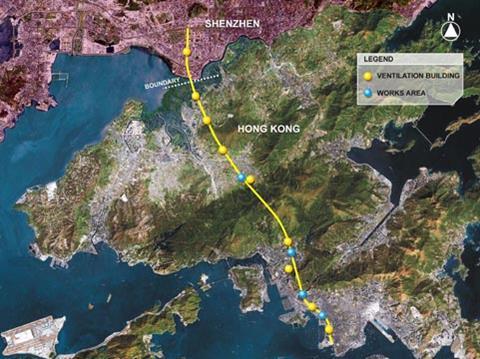 CHINA: MTR has awarded Hyder Consulting a contract covering the detailed design of lineside electrical and mechanical services for the HK$39·5bn Express Rail Link in Hong Kong.
Starting at an underground terminus in West Kowloon, the link will run underground for 26 km to the boundary with mainland China at Huanggang. The tunnel will include an emergency rescue station and stabling sidings at Shek Kong in the New Territories. Opening is planned for 2015.
The mainland section of the route will then run 116 km north through Shenzhen to Guangzhou. Average speeds of 200 km/h will offer a 48 min fastest journey between Kowloon and Guangz hou.