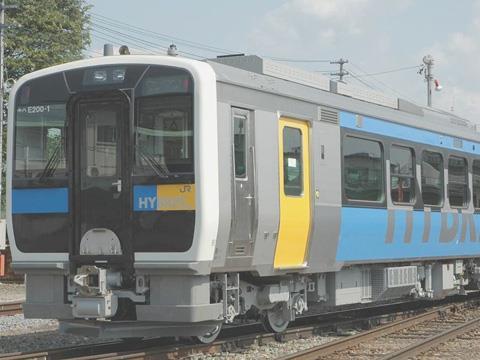 JAPAN: East Japan Railway is to introduce a further 10 diesel-battery hybrid DMUs in autumn 2010. The announcement follows the success of three Kiha E200 single-car units developed with Hitachi and launched on the Koumi line in July 2007.
The 10 additional DMUs will be used on services carrying tourists to hot springs and areas of natural beauty. The hybrid technology is expected to cut fuel consumption by up to 10% and carbon emissions by 60% compared with the current rolling stock, and JR East says the new units will produce 20 to 30 dB less noise.
Four units will be used on the Tsugaru and Ominato lines, four on the Gono line and two on the Oito line. They will have an observation lounge and reclining seats, and the units for the Gono route will have compartments for groups or families.