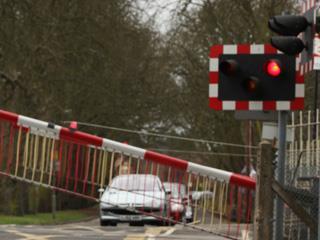 UK: Equipment which issues spoken messages saying 'warning, another train is approaching' is being installed at 63 UK level crossings.
Infrastructure manager Network Rail hopes this will reduce the risk of users mistakenly believing that it is safe to cross after the first train.
Research by industry safety body RSSB suggests that voice messages are more likely to be understood and obeyed than the two-tone warning currently used. The spoken alarms will be set to a lower volume at night to reduce the impact on anyone living nearby.
'This was very thorough research which considered many different types of warnings and alerts', said Michael Woods, Head of Operations & Management Research at RSSB. 'Providing a spoken warning for the second train has been proven to provide an obvious message to people wanting to cross.'
Examining the benefits of 'another train coming' warnings at level crossings is available at www.rssb.co.uk