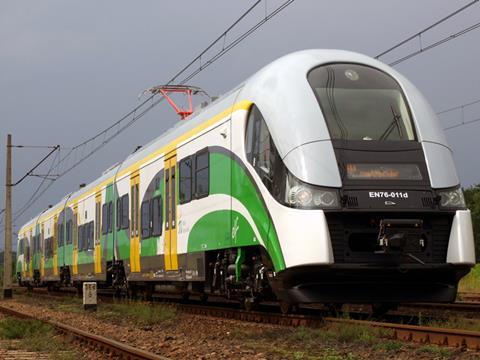 POLAND: Mazowieckie regional passenger operator KM has signed an agreement with Woomin municipality to provide railway training classes at a college in Tuszcz.
Aimed at recruiting school-leavers to a career in rail, KM hopes the training course will help it to overcome a looming demographic crisis, with a significant proportion of its staff approaching retirement age.
KM has a large maintenance depot in Tuszcz, and it expects that the training course will see students divide their time between classroom work and practical placements with the operator.
KM hopes to offer scholarship funding to the most promising applicants.