MOBILITY: Investment in public transport provides the opportunity to tackle the global economic downturn, addressing environmental concerns and building a sustainable urban framework for the longer term.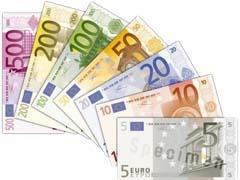 This month, leading public transport organisations, operators, suppliers and political authorities come together in Wien for the 58th UITP World Congress. It is a critical time, not just for our industry, but for the future of the world. The congress theme - public transport: making the right mobility choices - could not have been more appropriate.
The collapse of the financial markets, the economic downturn and our energy dependence on fossil fuels suggest that our planet faces a deep systemic crisis. Our consumption patterns and travel habits overstretch our resources, and we need to change them urgently. This calls for ambitious and visionary long- term policies, in transport as in many other aspects of modern life.
More than ever this is the right moment to reiterate the message that UITP has been conveying for many years: public transport contributes greatly to the economic vitality of our urban centres, offering green and sustainable alternatives to urban gridlock. More public transport means less energy consumption, a lower cost to society, less urban sprawl, reduced pollution, and fewer accidents. As such, public transport must be part of the solution.
Support for public transport is part of a long-term sustainable vision for society, in line with the Global Green New Deal, but it can also foster short-term economic recovery. Around the world there are many 'shovel-ready' or planned projects which could be accelerated, including some to help develop a truly multi-modal network. A recent study confirmed that investing in public transport creates around 20% more jobs than putting the same amount into building roads. And as well as helping the economic recovery, we need to seize the opportunity to lay the foundations for sustainable growth in the future.
Public transport schemes improve overall economic productivity, and this is particularly true for large rail infrastructure projects. Adding capacity to constrained networks allows wider economic benefits to be exploited, contributing billions of euros to national GDP over the lifetime of major schemes.
Investment in public transport also contributes to urban regeneration, social inclusion and economic vitality, improving the reliability of the whole transport mix. It enhances the quality of life in urban areas and contributes towards a healthier society.
Education, education, education
During my four years as UITP President, I have witnessed a change of mindset in many countries. Over this period we have seen a sharp increase in the number of public transport users across all modes. Brussels, London and Madrid, as well as many other cities across the world, have seen double-digit growth in ridership.
Young people have a particularly important role to play in shaping the emergence of a new lifestyle, based on a greater awareness of their environmental footprint. To reinforce this trend, UITP has been enhancing its youth education programme, help­ing to position public transport as the mode of choice for everyone. Oper­ators, local authorities and suppliers must play an active role in meeting the needs of new users and turning them into satisfied and loyal customers.
But the success of any public transport strategy relies heavily on its integration with other policies, notably urban planning, travel demand management and education. Of course there is no 'one size fits all' strategy or decision-making process when making mobility choices. Selecting the right investment in the perspective of long-term network evolution has never been more complex. Whether it is a question of new infrastructure, renewing or extending existing networks, the range of options is wider than ever. The Wien congress will examine all the parameters needed for a comprehensive analysis of mobility options to support future decision-making.
This biennial World Congress is a unique opportunity for our industry to speak with one voice. It is important to share ideas and gain the inspiration to tackle our current challenges. Together, we can show that public transport has the power to become a driver for our national and international economies, far beyond the current crisis, and contribute to the long-term development of urban lifestyles which ensure that all of the world's citizens can thrive.
Roberto Cavalieri was elected President of UITP in 2005. Until 2008 he was Managing Director of Metropolitana di Roma, which runs both the metro and regional railways around the Italian capital. Between 1997 and 2005 he was General Manager of Roma's transport authority ATAC, and since 1997 he has acted as Co-ordinator for the Italian public transport association Asstra.