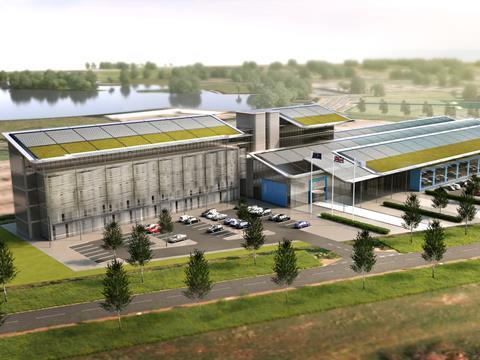 UK: The National College for High Speed Rail is to have its headquarters in Birmingham and a second site in Doncaster, the government announced on September 30.
The NCHSR is planned to open in 2017, to provide specialist vocational training for engineers to work on High Speed 2 and future projects. The government said as many as 2 000 apprenticeship opportunities would be created by HS2, with around 25 000 people employed during construction.
'We have brilliant engineers in this country, but there are not enough of them', said Secretary of State for Transport Patrick McLoughlin. 'With the creation of a National College we can make sure we give young people the skills they need to build HS2 and other projects right across the country.'
The two locations were selected under a bidding process which assessed criteria including the size and availability of a suitable site, accessibility, and the potential to develop strong links with employers and providers already operating in the sector.
The college is to be located in Birmingham's city centre Science Park and Doncaster's Lakeside Campus. The Department for Business, Innovation & Skills said it would be led by employers, and set industry standards for training based on emerging technology and the use of cutting-edge facilities, with trainers who are expert in their field. A network of other providers will also be part of the National College in a 'hub and spoke' model.
The governing board is to be chaired by Terry Morgan, who is also the Chairman of Crossrail; it will include local representatives alongside HS2 Ltd and employers.
HS2 Ltd's construction headquarters will also be in Birmingham, and the HS2 network control centre is to be located at Washwood Heath in the city.