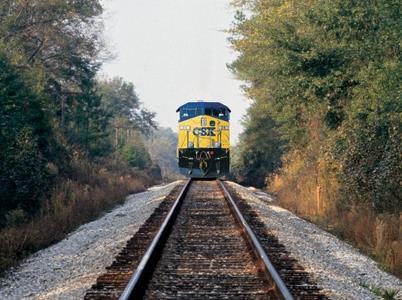 Turkey's transport minister attended a groundbreaking ceremony for a 40-month upgrade of the Konya - Karaman line on March 13. The 102 km route is being doubled and electrified, and the line speed raised from 120 km/h to 200 km/h.
CSX is planning a 2014 capital investment programme totalling $2·3bn.
Electrification of the line to Kemijärvi in northern Finland has been completed, with national operator VR running the first electric services on March 11.
Pakistan Railways has rejected proposals for the military's National Logistics Cell to operate its own freight trains. NLC has taken delivery of 10 refurbished locos bought from Korail for US$11·1m, which could now be leased to PR.
Now operating the San Martín network in Argentina following the end of the ALL concession, state-owned operator Belgrano Cargas y Logística is offering small and medium-sized producers in Mendoza province a special tariff for door-to-door intermodal shipments of wine in pallets, moving by rail between Palmira and the Alianza-Santos Lugares terminal serving Buenos Aires.
Adria Transport has become the first independent operator certified by Croatia's safety authority. It intends to hire locos from HZ's passenger business.
Estonia's supreme court has approved plans for the government to directly award a passenger operating contract to Elektriraudtee, now trading as Elron.