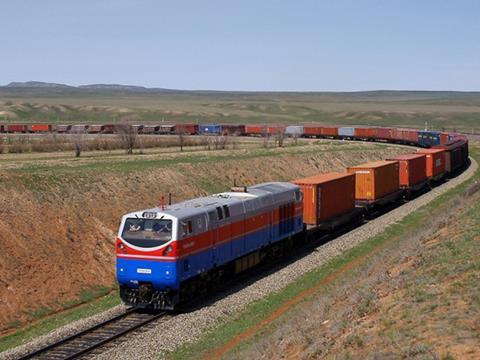 EBRD is providing Kazakhstan's national railway KTZ with a US$40m loan to fund energy-saving technology, including LED depot and station lighting, heat pumps, solar water heaters and boiler upgrades which will allow the company to reduce its greenhouse gas emissions by 80 000 tonnes/year.
On January 13 the section of India's Central Railway from Lokmanya Tilak Terminus in Mumbai to Thane and Kalyan switched from 1·5 kV DC to 25 kV AC electrification. As well as the operational benefits of through running with AC-only locomotives, annual cost savings of Rs810m are expected including energy savings of Rs510m.
Poland has established a national tribunal to enable transport companies including rail operators to settle disputes without resorting to court hearings.
As part of the EU-backed Protectrail consortium working to integrate technology which could improve rail safety and security, Bombardier's EBI Gate 2000 level crossing technology has been integrated with a Honeywell radar scanner for trials at migród in Poland.
Portuguese logistics company KLog has launched a weekly service carrying swap bodies between the TMIP facility at Alfarelos near Coimbra and terminals at Granollers near Barcelona and Constantí north of Tarragona. Traction is provided by CP Carga and Transfesa Rail.