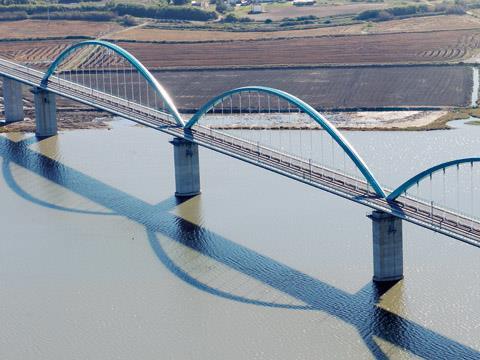 A new working group formed to co-ordinate rail freight policy in Portugal and Spain met for the first time on May 17. CP, Refer, ADIF and RENFE have signed a declaration of intent to co-operate on initiatives including the simplification of border formalities and procedures for staff and rolling stock to operate in both countries.
With a view to reducing road congestion in the 110 km Mexico City – Puebla corridor, the federal Secretariat of Communications & Transport has appointed Spanish consultancy Idom Ingeniería to examine the feasibility of building a new railway.
Having been granted a freight operating licence by the Spanish Ministry of Development, Transitia Rail hopes to obtain a safety certificate in September. Of the 17 freight operators licensed to operate on the national network, only eight have so far obtained safety certification.
PT Kereta Api Indonesia has dropped the women-only coaches introduced on Jakarta commuter services in October 2012. Although popular during the peaks they were under-utilised during the day, while mixed cars were 'even more packed.'
Los Angeles City council has approved BNSF's $500m Southern California Intermodal Gateway, a container terminal close to the San Pedro bay ports intended to reduce the need to move containers by road.
The South China Morning Post has reported that China Railway Group has stopped work on a 475 km railway construction project in Venezuela, blaming the government's inability to pay for the work.