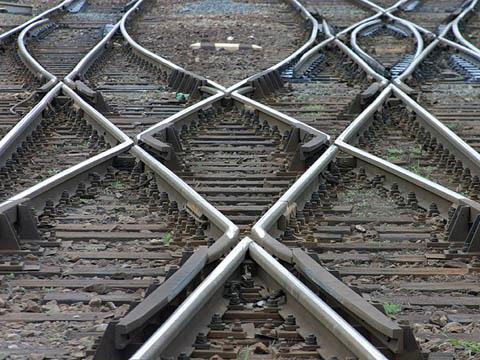 Boring of the 10·8 km Shiziyang Tunnel under the Pearl River estuary in China's Guangdong province was completed last month. According to the Xinhua News Agency trains will run at 350 km/h through the tunnel when the 140 km Guangzhou – Shenzhen line opens in 2012.
Spanish infrastructure manager ADIF has completed a €136m programme to resignal the 27 km Pola de Lena – Oviedo route for reversible working, including the installation of electronic interlockings at five stations as well as audio frequency track circuits. The route now forms part of the 213 km (of which 73 km is double track) controlled from Oviedo.
On March 10 Asian Development Bank agreed its first loan for a rail project in Turkmenistan, providing US$125m to fund 75% of the cost of power, signalling and telecoms on the recently completed 311 km Bereket – Buzhun section of the 934 km north-south corridor linking Kazakhstan and Iran which is scheduled for completion by September 2012.
A guarantee from the US Federal Railroad Administration to provide $590m in economic stimulus funds to add passing loops, upgrade rights-of-way and signals and build grade separations under Washington state's passenger rail programme was announced on March 2.
East Japan Railway is to modernise Yotsuya station on the Chuo line as its first energy-saving 'eco-station'.
The Transport Express joint venture is investigating where curves can be eased to reduce journey times on Australian Rail Track Corp's Sydney – Brisbane North Coast route.
Africa Iron is finalising a 25-year access agreement with Chemin de Fer Congo-Océan, and has appointed Egis International to undertake studies for the transport of 5 million tonnes of ore a year (p29).
Veolia Transdev was created with the merger of Veolia Transport and Transdev on March 3. It is owned jointly by Veolia Environnement and Caisse des Dépôts, who will seek a stock market listing 'when market conditions permit'.
The government of Serbia's Vojvodina province is to commission a study into reinstating and upgrading the Szeged – Subotica – Bacsalmas – Baja cross-border corridor.