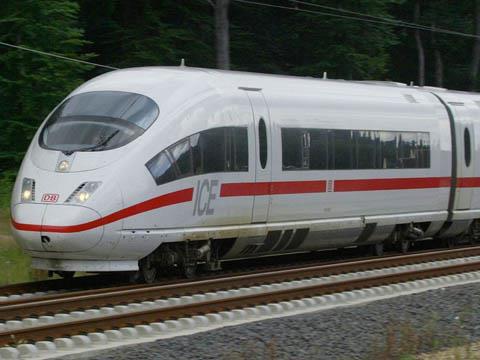 GERMANY: Despite recent suggestions by some political commentators that the postponed partial flotation of DB Mobility Logistics could be reactivated after the country's federal elections this month, DB Chairman Rüdiger Grube has ruled out any sale for the foreseeable future. Last month he told Der Spiegel that 'there will probably not be a stock market listing before 2013-14'.
A cherished dream of former CEO Hartmut Mehdorn, the DB ML privatisation was intended to raise capital for investment and expansion, but the IPO scheduled for October 2008 was halted at the last minute because of growing turmoil in the financial markets. And although Germany's economy is starting to pull out of recession Grube is still urging caution. Emphasising that no part of DB's operating business should be sold for less than its full economic value, he warned that 'the listing is not an end in itself; it should raise money for investment in long-lasting profitable growth'.
Not that DB looks like being short of funds in the foreseeable future. The government's 2010 budget unveiled earlier this year allocates just over €10bn for railway spending, an increase of €250m on the current year. As well as operating subsidies for non-commercial services and other support payments, the budget allocates €4·3bn for capital investment, including €2·5bn for infrastructure spending under an agreement between the federal government and DB.
Another €700m comes from two economic stimulus packages, including €190m for introduction of ERTMS and GSM-R and €100m to improve the power supply network and the quality of the regional network.
Despite lavishing all this largesse, the government does not seem willing to back DB's latest request for further funding to support a special 'growth programme'. Covering infrastructure projects such as a relief route between Hannover and Passau bypassing Nürnberg to relieve the north-south freight axis, the growth programme is envisaged to maintain spending levels in the decade after the current €305m port-hinterland programme agreed last year.