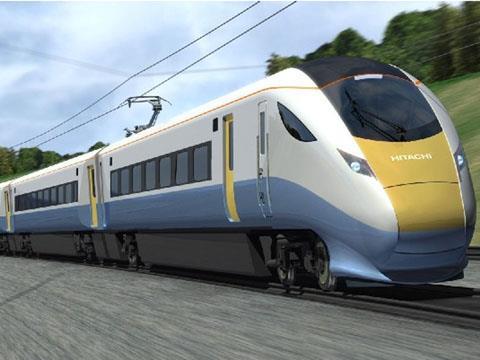 UK: A contract to supply the next generation of long-distance trains under the Intercity Express Programme will not be signed before the upcoming general election, it was confirmed on February 26.
In a written statement, Secretary of State for Transport Lord Andrew Adonis said that since the programme was launched in 2007 'there has been a reduction in the capacity of the debt market to support the transaction as originally envisaged'. Passenger growth has slowed, and there is now a commitment to electrify the Great Western Main Line. The resulting adjustments to the programme have extended negotiations with preferred bidder Agility Trains, and a contract could not now be completed until 'mid-March at the earliest'. However, the government 'does not believe it would be appropriate to enter into this particular contract in the immediate run-up to a general election'.
Sir Andrew Foster, former controller of the Audit Commission, is to provide an independent assessment of the value for money of IEP and 'any alternatives which meet the programme's objectives'. If this confirms that IEP is better than the alternatives, 'the Secretary of State's intention would be to proceed with the project in the next parliament'.
Responding to the announcement, Agility Trains said it 'has been working hard to meet the government's requirements' and was 'disappointed' at the news. 'However, we will continue our ambitious planning for production and maintenance facilities in the UK to support the programme, in anticipation of concluding the contract under the next parliament.'
Agility Trains comprises Japanese rolling stock manufacturer Hitachi (70%) and PPP service provider John Laing (30%). It was named as preferred bidder for the supply of 'up to 1 400' vehicles as part of the government-led Intercity Express Programme in February 2009.
'Whilst this may not be a surprising decision given the economic climate and the complexity of the project, it is vital that there isn't a significant delay', said Michael Roberts, Chief Executive of the Association of Train Operating Companies. He called for operators to be given a greater role in procuring rolling stock, which 'would get things done quicker and cheaper, ensure that the right rolling stock gets to the right places at the right time and give passengers and taxpayers the best deal'.