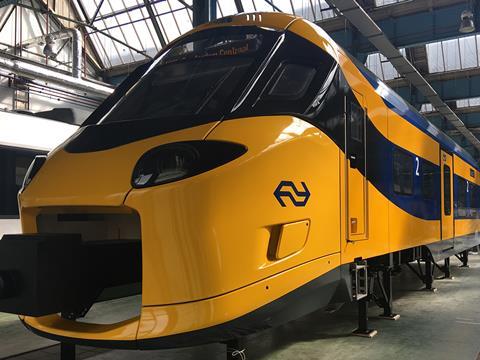 NETHERLANDS: National passenger operator NS is studying the feasibility of constructing a new workshop in Lelystad, where there is currently a servicing point and train washing plant.
The new workshop employing around 200 people would supplement the existing maintenance workshops at Maastricht, Leidschendam, Amsterdam Watergraafsmeer and Onnen near Groningen.
Opening is envisaged for 2024, in time to receive the Intercity New Generation EMUs which NS ordered from Alstom in 2016.