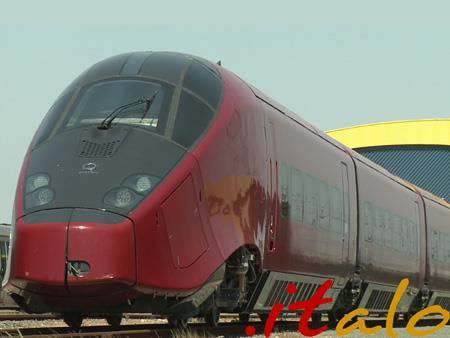 ITALY: Budding high speed operator Nuovo Trasporto Viaggiatori has set up an alliance with other private sector and open access companies in a bid to increase their influence in the face of what they see as intransigence by state-owned Ferrovie dello Stato. Called the Forum del Trasporto Ferroviario, the alliance was announced in Roma on April 13 in the presence of senior executives from member companies NTV, Arenaways, Assoferr, FerCargo and Arriva.
NTV considers that RFI, the state-owned infrastructure manager within the FS group, acted 'illegally' by changing the rules in its Network Statement which could delay or even prevent the launch of its trains. One of the most damaging changes is a requirement to submit NTV's safety certificate to RFI in August instead of December ― under an agreement with RFI dating from 2008, NTV had understood that it would be able to submit the certificate shortly before the planned launch of services towards the end of the year.
The problem is that NTV cannot submit its safety certificate until it has completed the certification process for its AGV trainsets which is not now expected until September or October. NTV said that 'there was no logical reason to change the deadline'.
NTV is incensed because any delay to the launch will affect its 'very demanding' business plan. 'After working very hard on this project for two years, we suddenly find that the rules have been changed', the company said.
A related and no less important issue is that NTV's application for definitive paths for its services is due to be submitted to RFI by the end of April. NTV expects to spend around €1bn on paths over the next 10 years.
Using the combined clout of all Italy's private sector rail operators in the Forum del Trasporto Ferroviario, NTV wants to ensure that they are included in consultation over the Network Statement. The FTF members will also step up pressure for the establishment of an independent rail regulator.
In the meantime FS expects shortly to announce details of its 2011-15 business plan.