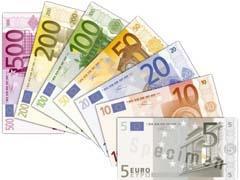 USA: At a ceremony in Denver on February 17, President Barack Obama officially signed the American Recovery & Reinvestment Act, a $787bn economic stimulus measure which provides nearly $50bn in direct funding for transport investment.
The 1 100-page bill provides $8·4bn for transit, $1·3bn for Amtrak, $8·4bn for high speed passenger rail projects and $27bn for roads and bridges. The high level of spending for high speed rail was reportedly insisted upon by the President.
The transit funding will be divided into two parts: $6·9bn to be allocated to public transport systems through the existing Federal Transit Administration formula programme and $1·5bn as discretionary grants for new projects and modernisation. An additional $150m has been targeted for rail and transit security grants.
'This groundbreaking legislation will give people expanded travel options, while creating or supporting hundreds of thousands of American jobs', commented the President of the American Public Transportation Association, William W Millar. 'Passage of this legislation is a win-win for American workers who need jobs and for the millions of people who take public transportation and passenger rail.'
States, cities and transit agencies across the country have already applied to FTA for stimulus funding; there are no specific earmarks in the bill, which was widely opposed by congressional Republicans. The law requires that 50% of the money be expended on schemes that have been approved by the federal government and that can be started within 120 days. But even before the bill was passed by Congress, FTA and APTA were urging transit agencies to follow a series of pre-emptive steps to ensure that the transit funds could be spent quickly as specified in the legislation.
FTA also offered its initial interpretations of various provisions of the bill as it advanced through the House and Senate. The agency noted that the stimulus means '…a doubling of FTA's annual programme funding, but without the requirement for local match in most cases.' FTA also anticipates establishing new categories of grants, and urged potential recipients to gather the necessary information to submit their applications without delay. To ease the process, FTA staff began writing broad draft language that applicants will be able to 'cut and paste' to fit most situations.