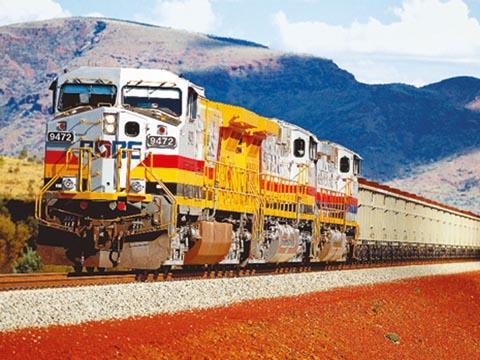 AUSTRALIA: Rio Tinto and BHP Billiton have signed a non-binding agreement to combine their mining, heavy haul rail, port and other iron ore production assets in Western Australia.
The June 5 agreement sets out plans to establish an equally-owned joint venture to manage the assets, with 'substantial synergies' expected from combining adjacent mines and reducing rail haulage distances by using the nearest line. Future expansion projects will be able to take the lowest cost options for development.
'The synergies in this combination are so substantial that both companies have been investigating ways to combine these operations for more than a decade', said BHP Billiton CEO Marius Kloppers. 'I am delighted that we have found a solution that works for both companies. This joint venture brings together world-class iron ore resources, infrastructure and people, unlocks large synergies and is an outstanding outcome for all stakeholders.'
The companies plan to sign binding agreements 'as soon as practicable'.