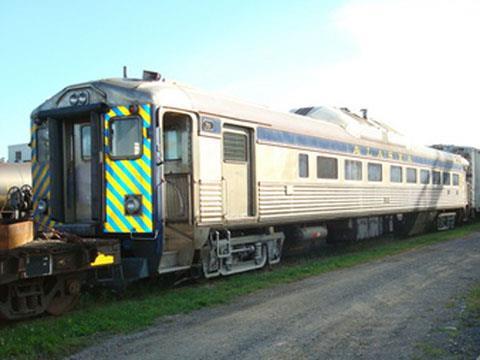 USA: Portland operator TriMet has purchased two additional DMU cars to provide backup for its existing four cars, whose reliability has been unpredictable on the 23·7 km Wilsonville-Beaverton Westside Express Service.
Instead of new vehicles to match those manufactured by now-defunct Colorado Railcar, the transit agency has acquired a pair of Budd Rail Diesel Cars dating from 1953 which were retired by Alaska Railroad in March. The stainless steel RDCs cost US$75 000 each and should be in Portland by the end of December and ready to carry passengers by mid-2010.
TriMet originally planned to buy eight new cars for the launch of the WES commuter service, but budget and stringent federal cost constraints under the Bush administration limited the initial purchase to four.