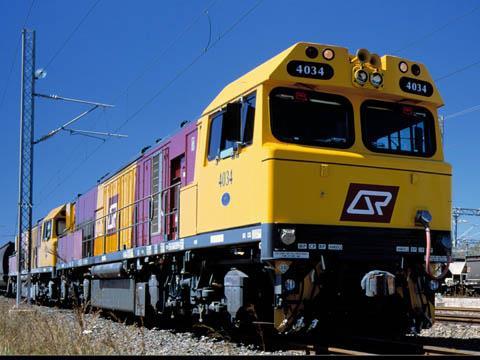 AUSTRALIA: Queensland Rail's freight businesses are among the assets included in a A$15bn privatisation plan announced by state Premier Anna Bligh on June 2. QR's coal business will be sold, and the government is to examine the potential to sell the bulk and regional freight, retail and intermodal businesses. Regional rail infrastructure could be sold or leased to the federally-owned Australian Rail Track Corp.
The sale of the rail assets is expected to contribute more than A$7bn to state coffers. 'It also means the Queensland taxpayer will not have to contribute an estimated A$7bn in future capital expenditure on QR infrastructure,' said Bligh. 'Of that money around A$500m would have been used to build rail infrastructure outside of Queensland as part of the company's interstate freight business.'
The government will retain ownership and control of the passenger assets. 'Passenger rail is an essential public service, and public services cannot be run solely to make a profit,' said Bligh. 'We will not only retain control of Queensland Rail's passenger services but we commit to restructuring and improving these services in the years to come.'
The sale of QR is part of the government's Renewing Queensland programme which aims to raise A$15bn over five years to ensure the continuance of its capital investment programme. Bligh said the global financial crisis has 'punched a A$14bn hole in government revenue.'
Other business to be sold are Queensland Motorways, the Port of Brisbane, Forest Plantations Queensland and the Abbott Point Coal Terminal, which could be packaged with the Goonyella rail system.
'Qantas Airways has expanded its workforce by 24% since privatising in 1995 because it became a stronger and bigger business. The same can happen with a new QR', said State Treasurer Andrew Fraser. 'This is the right time to sell because these QR assets need investment to grow and the private sector can make that investment to allow QR to reach its great potential.'