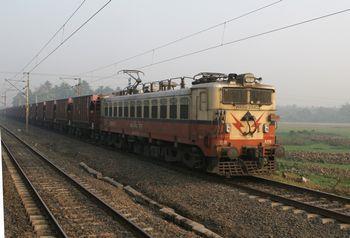 INDIA: Two Ministry of Railways schemes to encourage private sector investment in rail freight capacity came into effect on May 31.
Investors can apply for renewable 20-year agreements to establish freight terminals providing value-added logistics services to third parties. Terminals must be on private land, and can handle all traffic except coal, coke and iron ore. The agreements are based on 50% revenue sharing with Indian Railways, with a two-year grace period for brownfield sites and five years for greenfield developments.
The Special Freight Train Operator Scheme enables investors to procure specialised wagons for bulk materials such as cement, fertilisers, chemicals and oils, building on an existing scheme for container traffic. The minimum investment is three rakes of wagons, and initial 20 year agreements will be extendable for the vehicle life. Haulage and maintenance will be the responsibility of IR, which will offer higher discounts for higher-capacity wagons.