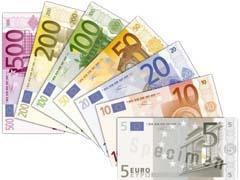 KNORR-BREMSE: The braking equipment maker recorded sales of €2·76bn at its Rail Vehicle Systems business during 2009, and although this was down from €3·38bn the previous year, Rail was not hit as badly as the Commercial Vehicle business. The company said it benefited from a 'strong strategic position' in a 'difficult economic environment' in which the rail and road markets developed differently.
Despite a downturn in its wagon and locomotive business, Rail Vehicle Systems reported an increase in sales from €1·43bn to €1·55bn. Under a long-term development policy the company inaugurated a door development centre at Kematen in Austria, and a braking systems plant in Budapest is nearing completion. Targeted acquisitions were made to strengthen the firm's position.
Meanwhile the Commercial Vehicle Systems division saw a drastic fall, with sales down from €1·97bn to €1·22bn. Europe was hard hit, though Rail saw an increase in sales. In the Americas both divisions were confronted by a weaker market, but sales in the Asia/Australia region were up 80%, driven by China where Knorr-Bremse won the largest order in its history to supply rail equipment worth €0·5bn.
Knorr-Bremse is expecting the overall economic situation to remain difficult in 2010, with no significant recovery in the commercial vehicle market. Rail freight business in Europe and the USA is expected to remain slow, but the passenger sector could pick up.