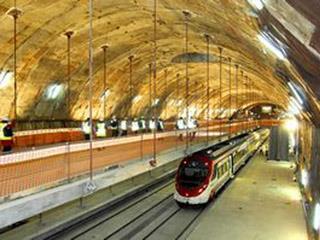 The Universidad Politécnica de Madrid has introduced an Alstom Chair at its Industrial Engineering School. The collaboration between the two parties is intended to foster research in the areas of electricity transmission, smart grid technology and railway signalling.
On May 8 the University of Rhode Island and Deutsche Bahn signed a co-operation agreement covering a work abroad programme for students and an exchange option for younger DB staff. DB also plans to work with URI to offer a joint dual honours qualification in German and a relevant engineering discipline.
Deutsche Bahn subsidiary Arriva has joined The Pearls Initiative, a professional development programme aimed at increasing the number of women in senior corporate positions in UK business. The programme is managed by An Inspirational Journey, a not-for-profit organisation backed by Royal Bank of Scotland Group.
German federal railway authority EBA has approved the Prignitzer Bahn Akademie for driver training and licensing.