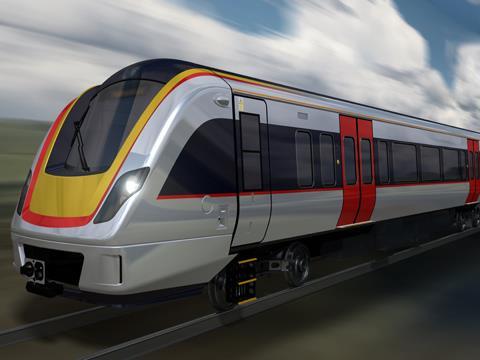 UK: More details of Bombardier's second generation Electrostar train were released at Railtex. Rather than a simple evolution of the existing Electrostar family supplied to customers in the UK and South Africa, the second generation unit is effectively a new design, drawing heavily on the Talent 2 and Spacium platforms for continental Europe.
The main changes are to bring the design in-line with Technical Standards for Interoperability. The streamlined nose hides a reinforced structure intended to meet current end-loading requirements. End gangways could be fitted - at a price - though Bombardier believes the UK is the only market for such units. Only electric units are planned, as the diesel market is small and met by existing Turbostar and other designs.
Having supplied Electrostars to Gautrain in South Africa, Bombardier is looking at other export markets for the second generation. John Robinson, Director, Product Management, Regional Trains, sees opportunities in countries such as Russia where existing intermediate-distance vehicles may not meet current passenger aspirations, and also in places such as China where longer-distance commuting is a relatively new phenomenon and the infrastructure is still to be developed.