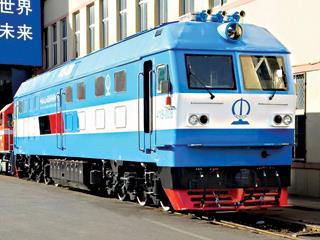 SAUDI ARABIA: CNR Dalian has supplied China Civil Engineering Construction Corp with two DF4DH diesel locomotives customised for use in high temperatures during work on Saudi construction projects.
As well as dust filters, special features for use in the Middle East include 7 kW cab air-conditioning, a double-layer insulated roof over the cabs and electrical compartment, and computers to control the internal environment when ambient temperatures exceed 40°C.
The 2940 kW locomotives have 16V240ZJD2 engines and a top speed of 100 km/h.