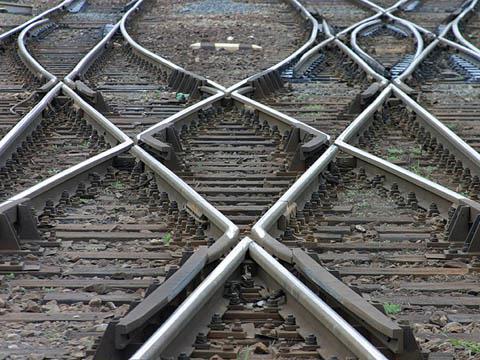 BRAZIL: Meeting in Florianópolis on November 6 and 7, representatives from the state legislatures of Rio Grande Do Sul, Santa Catarina, Paraná and Mato Grosso, which form the Parliament of the South (Parlasul), backed proposals to establish a public sector company to co-ordinate railway development in the region. A formal letter of support for the Ferrosul concept was signed by the presidents of all four legislatures.
According to Nelson Justus, President of Paraná, Ferrosul would be an 'intelligent union' which would help the four states improve their logistics and reduce the cost of transport. Parlasul President Maurício Picarelli said the resolution would be presented at the next meeting of the Southern Development Council (Codesul), which was to be held on November 18.
Ferrosul is the brainchild of Samuel Gomes, President of Paraná's state-owned railway Ferroeste. Addressing the assembly, Gomes emphasised the importance of further railway development to integrate the region with the rest of the country, and with other parts of Latin America. Gomes was highly critical of Brazil's experience of railway privatisation, suggesting that 'private concessionaires do not have any goals other than to earn astronomical profits for their shareholders'. He reported that 12 years of private operation had reduced the number of freight shippers using rail, and seen the abandonment of almost 20 000 route-km serving entire regions.
Claiming that 'the neo-liberal model is a tragedy for the country', Gomes said it was 'not right to build railways with public money and then hand the operation to private monopolies'. He called for 'a new management model' focused on the wider interests of the national economy. 'We need public railway operation for the 21st century, efficient and profitable, with corporate governance and performance indicators, but with socio-economic goals that ensure productivity and profits for private firms in agriculture, industry and commerce.'
His comments were echoed by the President of the Rio Grande do Sul legislature, Ivar Pavan, who said Brazil should 'never have abdicated responsibility for investing in the rail network', as a driver of economic development.