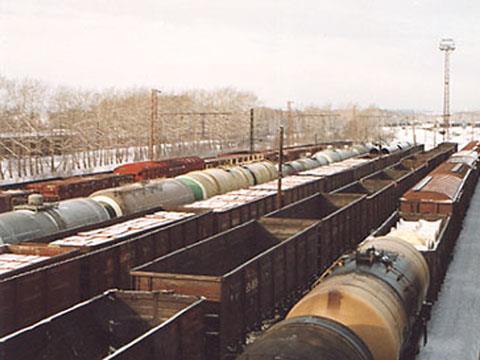 RUSSIA: Construction of a 355 km railway to link existing railheads at Salekhard and Nadym in northwest Siberia began in March, following the allocation of state funding and the award of construction contracts.
The 243bn rouble railway is part of the Ural Industrial - Ural Polar regional development project. The 60bn rouble first stage is due to be completed in 2015, with the 183bn rouble second stage to be undertaken in 2011-21. The federal investment fund is meeting 36% of the cost with private investors providing the remainder.
Construction contracts have been let to Yamaltransstroi and Mostostroi-12. A Czech-Hungarian consortium of OHL ZS and Halna-Duna is also involved in the project, which includes schools and hospitals. A new sleeper plant will introduce European technologies to the Russian market.
Construction of a Salekhard - Nadym - Igarka railway began in the 1940s using prison labour, but the project ceased following the death of Stalin and the completed sections were abandoned.