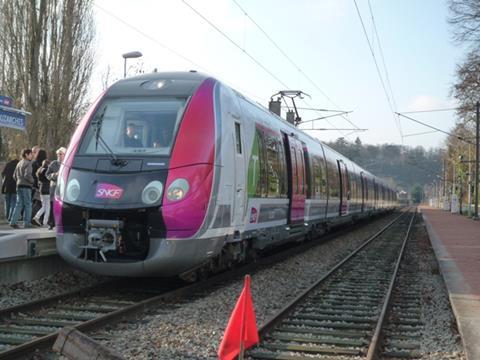 FRANCE: The Ministry of Ecology, Sustainable Development & Energy outlined on May 29 the conclusions of two reports exploring in detail a proposed restructuring of the rail industry.
Transport Minister Frédéric Cuvillier had announced in October 2012 that structural reform of the industry was planned in an attempt to improve the quality of the national network whilst bringing infrastructure manager RFF's mounting debts under control. The proposals centred on the creation of a 'single, unified infrastructure management entity' combining RFF, its maintenance contractor SNCF Infra and DCF, the national rail traffic management body. Cuvillier asked former Minister for Social Affairs Jean-Louis Bianco and the President of Pays-de-la-Loire region Jacques Auxiette to undertake a more detail examination of the planned reforms.
Both have now reported back, and their conclusions will be fed into legislation that will be put before the cabinet this summer. The reform package has three core objectives:
• To improve the quality and efficiency of rail services for end users;
• To establish the national railway on a secure and sustainable financial footing;
• To create a publicly-owned, socially-responsible industrial group at the heart of the European railway sector.
The creation of a single infrastructure entity, or GIU, remains at the core of the plans, but this would sit alongside national operator SNCF as 'daughter' bodies overseen by a controlling 'mother' authority, which would provide direction on strategic management, financial performance and social and labour issues. This authority would, in turn, be overseen by a supervisory council, on which the presidents of both SNCF and GIU would serve alongside representatives of the regions and railway staff. The government would have majority representation, however.
SNCF, GIU and the strategic authority would together form the railway industry group, and all three would be designated as 'EPICs' — state-owned businesses with a remit to act commercially.
The provision of non-discriminatory access to the network in keeping with European law would be undertaken by the rail regulator ARAF, which would gain enhanced powers, including regulation of GIU's infrastructure management activities. The ministry also envisages that a high-level committee would be established to review periodically the development of the restructured industry. It would represent all the actors in the rail sector, and it would initially be tasked with drafting a new national network code.
The reform package will be examined in more detail in the July 2013 issue of Railway Gazette International.