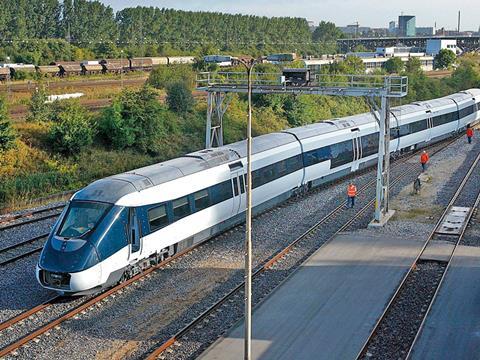 DENMARK: Increasing rail's market share is at the heart of a strategic review of the national rail network outlined by Transport Minister Lars Barfoed on September 23. The discussion paper A Railway In Growth sets out the remit for the review, which is to be completed by autumn 2010 and will look 15 years into the future.
The study will identify investment needed to improve the attractiveness of rail, the best contractual models, ways to promote competition, the provision of passenger facilities, regulation, incentivisation, and the wider competitive environment, possibly including road pricing.
In January the government launched a 'green' transport policy under which future growth in demand will be mainly catered for by public transport, with rail travel expected to double by 2030.
One part of this will be achieved through infrastructure upgrades, most notably a major upgrade or new alignment between København and Ringsted.
The second element of the plan is structural reform to ensure rail is attractive to customers. DSB 's 2003-14 operating agreement includes the tendering of certain lines: Arriva is operating in Jylland and DSB is in partnership with FirstGroup around the Øresund, while tenders will be called shortly for the Fredericia - Odense - Svendborg and Roskilde - Køge - Næstved routes.
The minister emphasised the need to have a clear idea of customer requirements before making changes to the main line services. DSB could be converted into a limited company, and its contract extended to 2020 to give time for the best concessioning models to be identified.
Boston Consulting Group has drawn up a list of options. A single model may not be appropriate nationally, however the infrastructure will be retained in public ownership. Trains will be procured by operators, but owned by the state. It is expected that ticketing, including a smart card, will be co-ordinated nationally.
Regular interval services are proposed between and around major cities. Automation of the København S-bane will be investigated, along with further electrification and various new line proposals. There is already a commitment to introduce light rail in Århus, and the review will look at the best demarcation between local and national responsibility for further light rail projects.