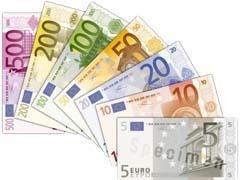 USA: Secretary of Transportation Ray LaHood announced the 51 transport projects which have been selected for Tiger grants under the American Recovery & Reinvestment Act on February 17.
The largest rail grants awarded under the $1·5bn Transportation Investment Generating Economic Recovery federal stimulus programme went to support rail infrastructure upgrades and capacity expansion programmes.
The biggest rail grants are:
$105m towards Norfolk Southern's development of intermodal facilities in Memphis and Birmingham on the Crescent Corridor from Louisiana to New Jersey.
$100m for the Create programme to reduce bottlenecks and eliminate conflicts between passenger and freight trains in Chicago.
$98m to increase clearances on CSX Transportation's National Gateway freight corridor through Ohio, Pennsylvania, West Virginia and Maryland.
$34m towards the $189m grade separation of the Colton flat crossing between BNSF and Union Pacific lines in San Bernardino, California, which sees 100 trains a day.
$83m for the $267m first phase of the Moynihan station project in New York, which will convert the main post office into an annex for adjacent Penn Station. Construction should begin late this year and be completed by 2015.
There are also smaller grants for local right-of-way improvements, and $269m for urban rail projects.