SIMULATORS: The latest driver training programmes offered by Orca Railway Systems include fuel saving and train-handling strategies to cut operating costs; remote diagnostics allow software maintenance and upgrading via the internet. Mary Anne Throop reports from Vancouver.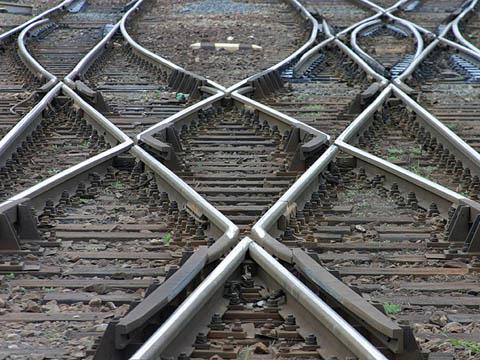 Drivers on the famous South Shore interurban line between Chicago and South Bend, Indiana, are amongst the latest to benefit from the advanced training techniques offered by computer-based simulation. Earlier this year Northern Indiana Commuter Transportation District ordered two new simulators from Orca Railway Systems to replicate two types of trainset used on the route.
Vancouver-based Orca Railway Systems can deliver technically-?advanced software and training within 10 weeks. As well as NICTD, recent customers include the Modoc Railway Academy and Kansas City Southern de México, who have purchased multiple simulators.
According to the company's Executive Vice-President Phil Reid, who has more than 30 years' experience in the railway sector, 'we know that people learn through "doing". Once a trainee experiences training by way of a virtual model, where the situation is safe and there is no fear of the consequences, they are likely to remember and repeat the same procedure quickly, accurately and automatically in real world scenarios.
'We saw a niche in the market where new technology, flexible, effective and efficient training programmes would benefit a company's operating ratios, improving their bottom line. We work closely with every customer to ensure that programmes and systems are tailored to their needs.'
Customisable software
Thanks to the company's developer, Chris Caswell, Orca's simulators are built on a sophisticated software platform, with cutting-edge graphics and a high degree of customisation.
Orca recreated all 145 km of South Shore trackage for NICTD, using high definition 3D graphics, including buildings and landscape, road crossings, junctions, interlockings, mileposts and stations. To ensure that the training process is realistic, Orca has replicated the cab layouts and control functions of the two vehicle types, and high-quality sound is provided.
Orca has coupled its software with true-to-life hardware that exceeds industry standards, including replicas of the AAR-105 full upright and desktop control stands, complete with digital and analogue gauges.
Together, these provide train-handling characteristics which closely model actual operations for freight or passenger trains, metros or light rail lines. As well as detailed modelling of the route and terrain, the software permits a wide variety of environmental parameters, allowing staff to be trained to cope with different weather conditions. According to Reid, trainees are 'immersed in stimulating, fast paced environments, allowing them to experience dangerous and difficult situations so that they are prepared for any eventuality.'
Apart from basic train handling skills and emergency procedures, Orca's software incorporates programmes that offer long-term operating cost savings. These include training in fuel conservation and the reduction of in-train forces, which helps reduce damage to equipment and loads, saving repair costs and downtime.
Training services
As well as selling its simulators, Orca offers its products on a lease basis, allowing railway operators to flex their training capacity to meet operational and economic needs. The company also provides a range of training packages, both at its own training centre in Vancouver and at other locations as required. Augmenting its development team, the company has recruited industry specialists with expert knowledge and skills to provide hands-on training.
As well as basic programmes developed for new recruits to the rail sector, the simulators are also used to provide refresher courses for existing employees. These can include train handling procedures for different types of vehicle as well as familiarisation with new routes. Every simulator supplied by Orca also allows for performance assessment to the latest safety compliance rules, with accurate industry-standard scoring. This enables employers to assess the competence level and preparedness of every trainee.
Using the high speed internet connection fitted to all of its latest generation of simulators, Orca is able to provide real-time technical support and on-screen assistance, allowing the company to maintain and update the systems with no on-site staff. The Live Support function also provides for live diagnostic capabilities and 'virtual' repair to ensure the simulators are kept running at peak performance.