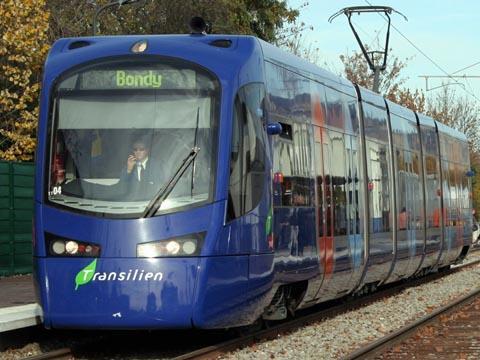 FRANCE: A Siemens Avanto tram-train vehicle from the Bondy - Aulnay route T4 in Paris was tested by SNCF on the 10 km single-track Esbly - Crécy-la-Chapelle line east of the capital on June 2-4.
The lack of a passing loop on the branch means it is not possible to operate more than one branch train an hour using the current rolling stock to connect with half-hourly Paris - Meaux services at Esbly.
If the tram-train project receives political backing and approval from safety regulator EPSF, regular services could start with the December timetable change. Around 800 passengers currently use the line daily, but trains are replaced by buses on Sundays.