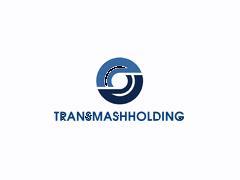 RUSSIAN rolling stock maker Transmash Holding has completed the consolidation of its holdings in various businesses under a project which was launched in 2006 to simplify the corporate structure.
At the end of August the Federal Financial Markets Service registered six additional share issues by Transmash Holding Group, which has bought out minority shareholders in Tsentrosvar and Novocherkassk Electric Loco Works. The group also now holds 99% of the authorised capital of Demikhovo Engineering. Shares in the subsidiary companies have been replaced by Transmash Holding shares.
The restructuring will provide a more transparent structure for Transmash, which formed a joint venture with Bombardier Transportation in June (RG 7.07 p450) and established a partnership with Siemens Transportation Systems in 2005.
TransGroup has bought a minority stake in Transmash, and is in a position to acquire a controlling stake later this year.
Consolidated businesses
Novocherkassk Electric Locomotive Works
BMZ Bryansk Engineering
Demikhovo Rolling Stock Plant
Kolomensky Zavod
Oktyabrsky Electric Rail Car Repair Plant
Bezhitsk Steel Foundary
Penzadieselmash
Tsentrosvar
Metrovagonmash