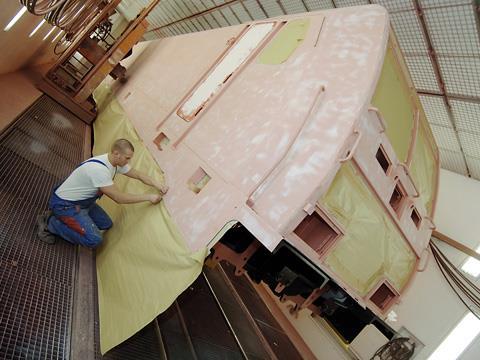 EUROPE: The TrioTRAIN cluster of interoperability development projects was officially launched in Brussels on June 4. Three 'Total Regulatory Acceptance for the Interoperable Network' projects will develop methods for the virtual certification of new vehicles, aiming to reduce certification costs and time-to-market.
TrioTRAIN brings together 30 partners co-ordinated by UNIFE. The overall budget is €13·2m, including an €8m grant under the European Commission's 7th Framework Programm
TrioTRAIN projects

DynoTRAIN

Area
Vehicle dynamics
Partners
22
Duration
48 months
Budget
€5·6m (EC €3·3m)

PantoTRAIN

Area
Pantograph-catenary interaction
Partners
16
Duration
36 months
Budget
€3·6m (EC €2·2m)

AeroTRAIN

Area
Aerodynamics
Partners
18
Duration
36 months
Budget
€4·0m (EC €2·5m)
TrioTRAIN also aims to close the 'open points' in the Technical Specifications for Interoperability and inconsistencies in existing acceptance criteria.