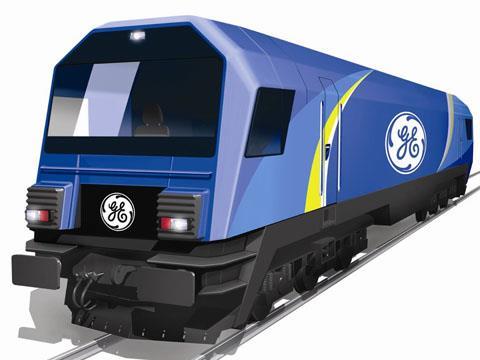 TURKEY: On December 30 GE Transportation and Tülomsas announced a partnership agreement under which the Turkish firm will assemble PowerHaul locomotives for the European, Middle Eastern and North African markets from 2011.
'We're investing in Turkey because of its strategic proximity to the customers we wish to serve and its advanced technology and manufacturing skills', said Lorenzo Simonelli, President & CEO of GE Transportation.
Eskisehir-based Tülomsas traces its origins to a maintenance and repair workshop founded in 1894. It has produced around 850 locomotives and 9000 wagons, and now has around 1700 staff and an annual production capacity of over 100 locomotives and 1500 wagons.
'Our strategic approach is to bring to the market advanced technology from GE, a world leader in diesel-electric locomotives, with Tülomsas's manufacturing expertise, while remaining a productive, profitable and competitive enterprise', said Hayri Avci, Director General and Chairman of Tülomsas. 'Our strategic relationship with GE will be beneficial to both companies and help Tülomsas expand its footprint and increase its technological prowess and profitability.'
The 30 PH37ACmi PowerHaul locomotives ordered by UK operator Freightliner in November 2007 are to be assembled by GE Transportation in Erie, Pennsylvania.