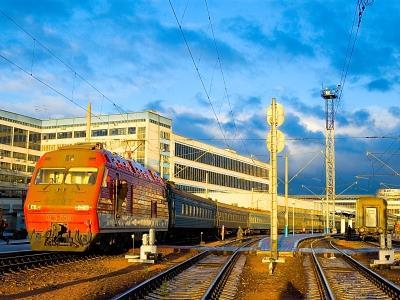 UKRAINE: The next generation of railwaymen and women are developing their industry knowledge through a series of initiatives based on hands-on training.
Odessa Railway has recently provided 238 students from the State Academy of Railway Transport, Dnipropetrovs'k National University of Railway Transport and Odessa College of Railway Transport with practical and theoretical training in railway operations and safety to prepare them to work as onboard staff. Accommodation was provided in passenger cars, with trainee catering staff using railway kitchen equipment.
On July 1 UZ introduced electronic documentation for domestic freight, and the Centre for Professional Development has developed a programme to train staff taking on the newly-created role of Commercial Agent.
Meanwhile, younger would-be railway staff continue to discover the industry on the country's children's railways, narrow gauge lines found across the former communist bloc where most of the staff are schoolchildren. The Ministry of Transport reports that 358 pupils took part in practical training at the Kyiv children's railway during this year's school holiday period, when more than 10000 passengers were carried.
A modernisation programme has been announced for the 2 km Dnipropetrovs'k children's railway, which is celebrating its 75th anniversary. More than 50 000 children have worked on the line since July 1936, and it carries the same number of passengers every year. Upgrading of track, locomotives and stations along with computerisation will bring modern railway standards to the line by 2015, giving children a closer idea of how the full-size railway operates.