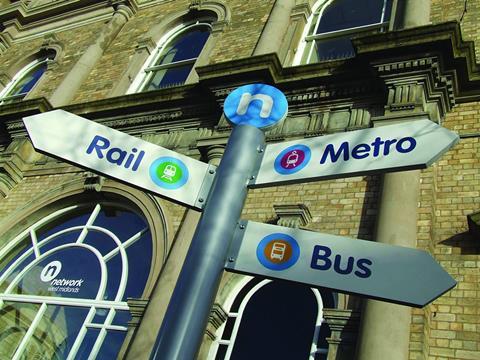 UK: The Urban Transport Group which represents city region transport authorities has set out its priorities for negotiations around the UK's expected departure from the European Union, which is scheduled for March 29.
'It is not in our role to take a view on Brexit one way or the other, however, as transport authorities it is our role to assess what its implications might be and to let government know what we think it should be prioritising for urban transport during any negotiations or preparations', said UTG director Jonathan Bray on March 5. 'We have therefore written to the Department for Transport setting out our key concerns and asks'.
Four themes are highlighted:
People: UTG wants the government to give assurances to enable operators to retain existing EU staff. UTG expresses concern that any new migration system may focus on high skill and high wage staff, 'whereas our skills needs will have to be met at all levels, including basic and intermediate'. There may be a need to make transport sector employment more attractive to UK employees, including reforming employment and skills funding.
Funding and investment: UTG welcomed the government's proposals to replace EU Structural & Investment Funds, but said it must be easier to use these funds for urban mobility projects. UTG would also like continued access to post-2020 EU transnational funds, in particular Horizon Europe and Interreg, and to maintain EIB membership or establish an equivalent. 'If it is legally possible', UTG would like to keep access to the Connecting Europe Facility 'so as to avoid leaving a UK-sized hole in Europe's key transport infrastructure.'
UTG wants the government to commit to increasing levels of investment, as it said the government's own economic forecasts show that the UK would be worse off under any Brexit scenario, potentially meaning lower tax funding for transport.
Policy: The extent and duration of technical and regulatory alignment between the EU and Britain post-Brexit is 'wholly unclear', UTG said, adding that the UK needs to be open about the length of the period during which the UK must abide by EU rules while losing most of its say in how they are formed.
UTG said the government should recognise that local and regional bodies are 'very well connected' to trans-national networks lobbying on EU policy, and 'less associated with Brexit in European partners' minds' than the government, which could make them 'valuable advocates' on EU policy developments.
Place-based impact: UTG said it is 'well recognised Brexit will affect different parts of the country in different ways', and it should be a 'key partner in the challenges of boosting the economy, improving quality of life and bringing decision-making closer to people, in a post-Brexit UK.'