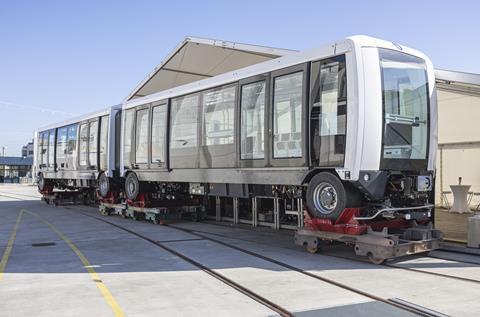 Frankfurt Airport operator Fraport AG and Siemens Mobility presented the first peoplemover car for a 5·6 route-km shuttle linking Terminal 1, the airport railway stations and Terminal 3 on November 3. Siemens is supplying 12 rubber-tyred cars from its VAL range while Max Bögl is installing the guideway. The first test runs on the line are scheduled to take place in early 2023; Terminal 3 is due to open in 2026.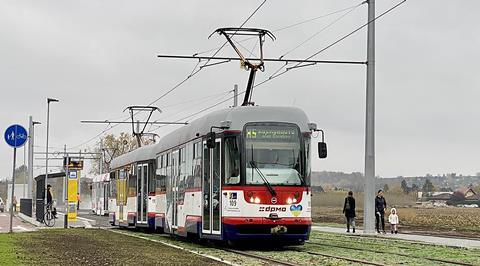 On November 1, a 1·3 km extension to the tram network in Olomouc opened for traffic, adding three stops between Trnkova and U Kapličky. Work on the extension to the Povel district began in March 2021 within a budget of KC469m. Planning is underway to further lengthen the route to serve a park and ride site at Slavonín.
Construction of Kaohsiung's Yellow Line started on October 31. The 23 km, Y-shaped automated metro line will have one elevated and 22 underground stations in six districts. A consortium of ST Engineering, Siemens and Stadler is supplying the electrical and mechanical equipment and is responsible for system integration. Stadler is to build 25 three-car driverless trainsets for the route at its St Margarethen plant in Switzerland.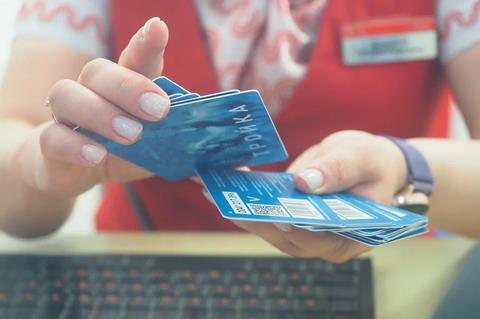 Moscow Metro says it is increasing the number of Troika smart cards in circulation with 'fully Russian' chip technology. The chips are being developed by MSP, a joint venture between the operator and Mikron Group that was established in 2018. MSP plans to produce 19 million Russian-made Troika cards by the end of 2027.
Auckland Light Rail Ltd has been established as a Crown Entity Company to deliver the city's planned light rail network. ALR Ltd will operate as an independent, standalone company with its own board; it replaces the Auckland Light Rail Unit. Dame Fran Wilde remains Chair while former Project Director Tommy Parker becomes Chief Executive of ALR Ltd.
Construction work has begun on the 81 km Beijing express metro Line 22, which links the city centre with the suburbs of Chaoyang, Tongzhou and Pinggu, and terminate at Sanhe in the city of Langfang in neighbouring Hebei province. Line 22 will have 16 stations within the Beijing municipal area and five in Hebei; completion is planned by the end of 2025.
From December, all the faregates on the Moscow Central Circle, which is owned by RZD but operated as metro Line 14, will begin to accept bank cards following completion of a programme to upgrade station turnstiles. The updates include displays with brighter colour backlighting, a larger font, and indicators showing the status of the ticket and how many rides or days are left.