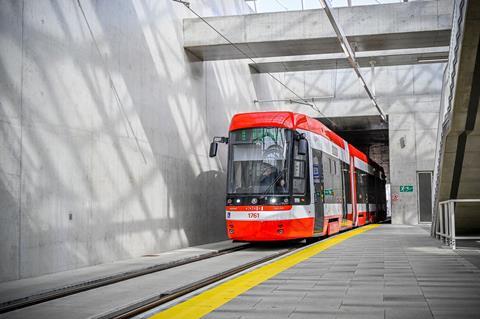 Brno transport operator DPMB has secured KC630m of EU funding enabling it to order 15 more Škoda ForCity Smart 45T bidirectional trams under a February 2021 framework agreement covering up to 40 vehicles. The EU funding covers 70% of the purchase cost, with the order to be exercised in three batched of five trams which will take the operator's 45T fleet to 20 trams.
Next month Tokyo Metro plans to begin evaluating options for the testing of automated train operation on the Marunouchi Line in from late 2025. It evsages that a member of staff driver would be the leading cab to start the train, stop in an emergency and supervise evacuation.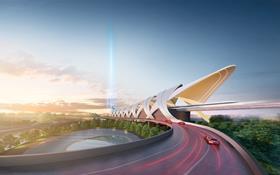 Malaysia's Rapid Transit Corp has awarded Sunway Construction two contracts for work on the Johor Bahru–Singapore Rapid Transit System cross-border metro. The Package 1B Advance Works for Station & Viaducts and Package 5 Terrestrial Viaducts & Ancillary Structures contracts finalised on March 23 have a total value of 605m ringgits with completion planned by Q2 2025.
HeiterBlick has awarded Alstom a €30m subcontract to manufacture and paint the bodyshells for 25 trams ordered by Leipzig operator LVB in 2021. The order was placed by LVB through a framework contract awarded jointly with operators in Zwickau and Görlitz. Alstom will undertake the work at its Görlitz plant.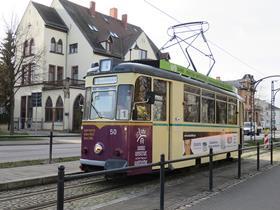 The 2·9 km tramway in Naumburg carried 217 600 passengers in 2022, the highest since regular services were revived in 2007. The operator said the €9 regional ticket promotion had provided a boost to already growing ridership as the tram becomes established as a reliable connection between the city centre and main railway station. A further increase is expected from the €49 Deutschlandticket, with 'uncomplicated transfers between trains and trams becoming a matter of course'.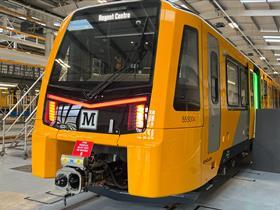 All 46 of the Tyne & Wear Metro's new Stadler trains are to be have defibrillators in both cabs.
Washington DC's Metro Transit Police Department has begin rolling out body-worn cameras, with 315 officers to be trained and equipped by the end of the summer.
The Land of Niedersachsen has provided €12m for the modernisation of the Hannover light rail network, with €11m earmarked for Line 9 between Empelde and Fasanenkrug, and €1m for the track renewal on Bischofsholer Damm.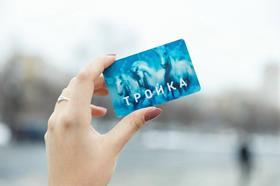 Moskva Metro expects to receive 6½ million Troika smart cards with Russian-made chips this year, supplied by the MSP 50:50 joint venture with Mikron which began development of an all-Russian chip in 2019. 'We continue to introduce domestic technology in urban transport', said Deputy Mayor for Transport Maksim Liksutov. 'Last year, Troikas completely switched to a Russian chip. Now we are working on introducing a more modern chip, which will allow us to launch even more ticketing solutions'.