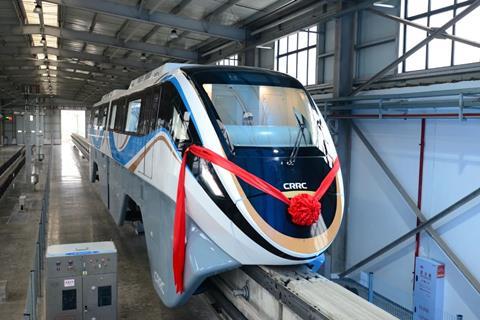 CRRC Chongqing has produced a 'multi-adaptive medium-capacity monorail', able to handle steep gradients and tight curves. It has a maximum speed of 80 km/h and capacity of 136 passengers.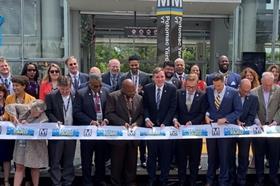 Potomac Yard-VT station on the Washington DC metro's Blue and Yellow lines opened on May 19. The 98th station on the network and the second infill station has been built to support housing, retail and commercial developments on a former railway yard, and a Virginia Tech Innovation Campus which is expected to open next year. The first passengers received commemorative pennants and the ticket machines were stocked with limited-edition Potomac Yard SmarTrip cards.
Korail announced on April 17 that it had been awarded a 17bn won contract to provide operation and maintenance consultancy services for the Manila metro MRT 7 project. The South Korean rail operator will supply 17 experts to advise on issues including systems integration, testing and trial operations, and it will also provide training for local operating staff.
The Egyptian government has approved a €250m loan from the French Development Agency towards the development of Alexandria's first metro line. The first phase would see the underused suburban railway running 22 km east from Misr station to Abu Qir converted into a metro. Subsequent extensions to Borg al-Arab in the west could take the line to 43 km.
South Korea's Ministry of Economy & Finance has commissioned a preliminary feasibility study for the proposed Seoul GTX-D line. This would connect Janggi in Gimpo with Bucheon Sports Complex, from where it would use the GTX-B alignment towards central Seoul.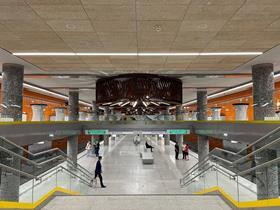 Modernisation and accessibility works on Budapest metro Line M3 were completed with the reopening of Lehel tér and Nagyvárad tér stations on May 22.
Mass Rapid Transit Authority of Thailand has granted a third extension of the contract for construction of the Pink Line monorail in Bangkok, with the completion date pushed back from July 2023 to August 2024. Cited reasons for the delay include the coronavirus pandemic.
The first phase of the automated metro in Hawaii is now expected to open on June 30 with five of the Hitachi trainsets in regular service, Honolulu Authority for Rapid Transportation has announced.
Biometric payment is now available on all of Moskva's Aeroexpress airport services. 'More than 320 000 users have already registered in the system and they have made more than 60 million rides. We expect that by the end of the year about 500 000 people will use it', said Deputy Mayor for Transport Maksim Liksutov.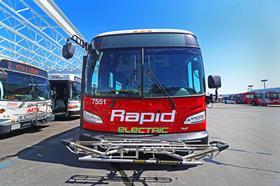 Following the resignation of Nathan Fletcher, the San Diego Metropolitan Transit System board has elected San Diego City Council member Stephen Whitburn as Chair for remainder of 2023, and for the next term which begins in January 2024. El Cajon City Council member Steve Goble replaces Whitburn as Vice-Chair.