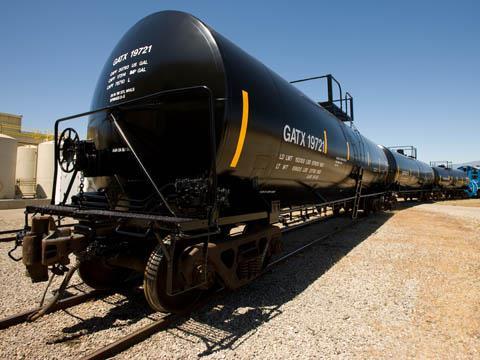 GATX: Chicago-based leasing firm GATX reported net income from continuing operations of $196m in 2008, up from $185·8m the previous year. Wagon sales in the secondary market raised $55m, and 'robust scrapping activity' took advantage of high scrap prices. As a result, utilisation of the North American fleet of 113 000 wagons was 97·9%.
Lease renewals averaged 63 months, and a trend to longer renewal terms means only 13% of the fleet is exposed to renewal in 2009. Utilisation of the European fleet of 20 000 tank wagons was down from 97·2% to 97·1%.
'GATX posted outstanding results in 2008', said President & CEO Brian A Kenney. 'While GATX has managed through a number of economic cycles during its 110-year history, the volatility in recent months has been tremendous.'
Allco's fleet of 3 650 wagons was acquired for $217m, and Kenney believes market pressures will provide further 'attractive buying opportunities' in 2009.