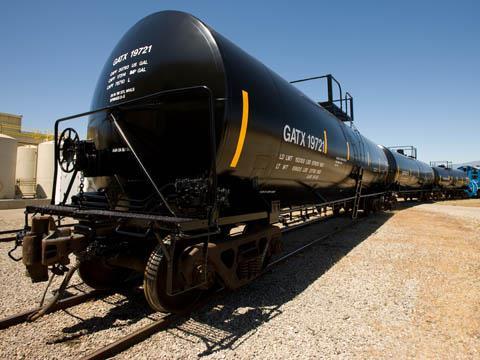 USA: Production of wagons for the North American market has fallen off dramatically due to the struggling economy.
Estimates for 2009 show a 47% drop from the previous year when 21 541 new wagons were rolled out. There is little demand for new equipment, with operators having about 600 000 wagons in storage or seeing only partial use.
Consumer and business spending is resuming slowly, causing an uncertain outlook for shippers. Railways are returning wagons to active status very slowly and only as need dictates; between 55 000 and 60 000 are scrapped annually in the USA and Canada. However, freight supply industry consultant FTR Associates predicts deliveries will double from 2010 to 2011 and double again in 2012.