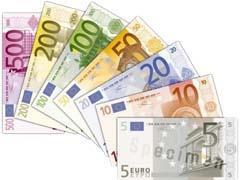 Denmark: Project promoter Femern has awarded RINA Group a contract to verify the interoperability and safety requirements for the planned Fehmarn Belt tunnel.
France: SNCF has appointed Thales to maintain ticket validating equipment on the Transilien suburban network serving Paris. The four-year contract covers 400 stations and 4300 pieces of equipment, and Thales expects that 17000 'interventions' will be required each year.
TagMaster is to develop a version of its heavy-duty RFID reader and tags for the Alstom Urbalis CBTC signalling being fitted on Line 1 of the Lille metro.
Poland: PKP has appointed a consortium of Ernst & Young and WS Atkins to undertake a 0·4m złoty feasibility study for a 128m złoty EU-supported modernisation of Bydgoszcz Główna station which is planned for 2013-15.
USA: Wmata has awarded Kone a contract to replace 128 escalators at 34 Washington metro stations.