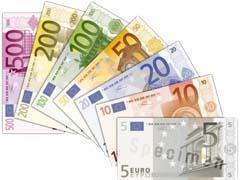 Belgium: SNCB has ordered Almex.Station ticket machines from Höft & Wessel.
Germany: Funkwerk is to migrate DB Netz's control centre software to a new platform.
Intergraph is to supply its GeoTrAMS asset management system to help Rhein-Neckar-Verkehr log every stop, turnout and expansion joint on its light rail network.
Japan: NTT DoCoMo, KDDI and Softbank are sharing the cost installing wi-fi on all Toei and Tokyo Metro lines.
Romania: The Ministry of Transport has awarded Aecom a €2·2m contract to develop a strategic transport masterplan to assist with applications for EU cohesion funding in 2014-20
UK: Mechan has installed 'the largest single system of lifting jacks in the UK' to handle 11-car Pendolino trains at Alstom's Longsight depot in Manchester.
USA: Parsons Brinckerhoff and PGH Wong Engineering are to provide project management services for six planned Phoenix light rail extensions.