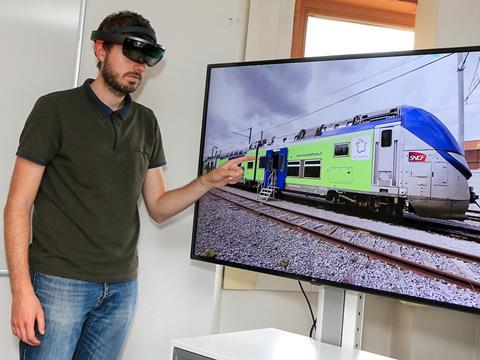 FRANCE: On October 25 Bombardier Transportation, Prosyst and the University of Valenciennes & Hainaut-Cambrésis inaugurated Surferlab, a joint facility which will develop embedded digital technology for safer and more intelligent rail, road, air and maritime transport.
The three priority areas for Surferlab are connected and predictive maintenance, artificial intelligence, and product life-cycle design and optimisation for sustainability. Initial research will focus on 'augmented vehicle' technology, developing connected, co-operative and autonomous systems capable of anticipating and reporting technical problems with components such as doors and air-conditioning.
The laboratory has a budget of €2·1m, partly funded by the Hauts-de-France regional council. The permanent staff brings together three Prosyst employees, four Bombardier employees and nine lecturer/researchers from UVHC. There are also two research engineers and two post-doctorate positions.
The laboratory builds on the government-funded SURFER predictive maintenance project, and its services will be available to other companies in the transport sector.