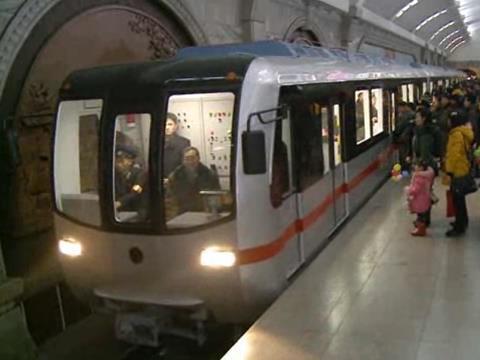 NORTH KOREA: January 1 saw a ceremonial run of what the official news agency describes as the country's first domestically manufactured metro trainset. The train carried passengers on the 20 km north-south Chollima Line of the Pyongyang metro.
The four-car trainset includes screens with real-time passenger information, as well as weather information.
The trainset was produced at the Kim Jong Thae Electric Locomotive Complex in Pyongyang. In October First Secretary of the Workers' Party of Korea Kim Jong Un visited the factory to inspect the trainset.
Pyongyang has two metro lines, operated using rolling stock acquired from Berlin.